Care Workers: Low Pay, Not Low Skill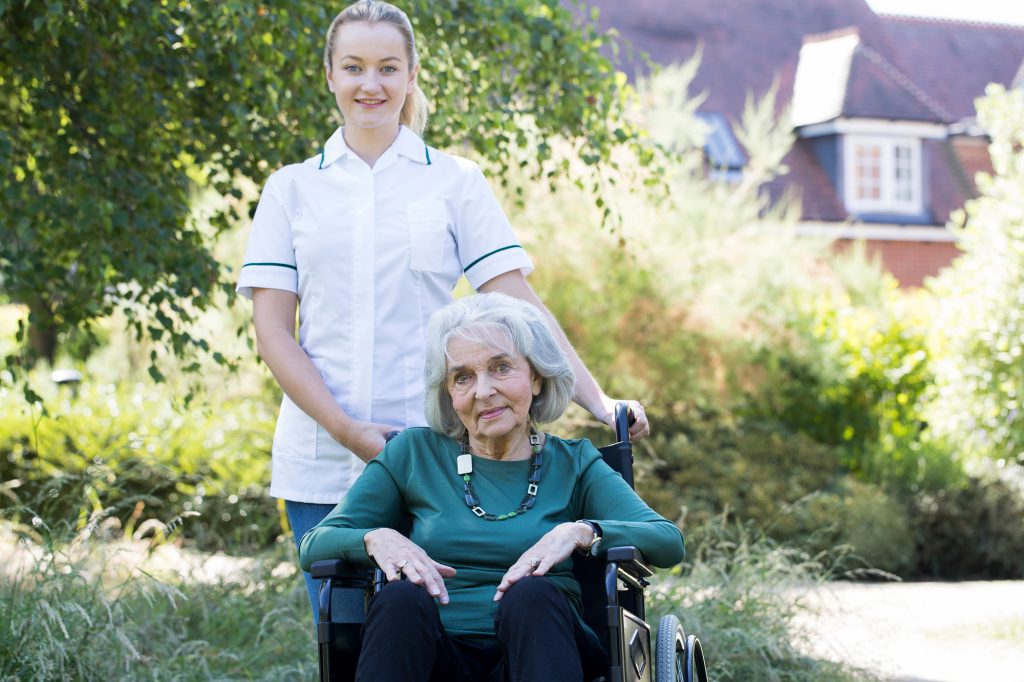 Priti Patel, the UK Home Secretary, recently came under much fire for stating that people earning less than £25,000 per annum are, on the whole, low skilled. The negative reactions to her comments were vitriolic, at best. While I'm no fan of Priti Patel, she is representative of a political class that is largely out of touch with the lives of most working people. So, I wouldn't single her out for criticism. In this particular instance, she was guilty of being ignorant of the skills required in a wide range of roles which fall below that income level, including care workers.
All too often politicians confuse low pay with low skill. They appear incapable, or unprepared, to accept the many inherent injustices of the current political and economic systems in western society, and the role they themselves have played in perpetuating those inequalities. As is evidenced by the comments of our Home Secretary. Fundamentally, low pay does not mean low skill. The low pay syndrome for key workers has much more to do with the low value placed on the work these, often highly skilled, people perform.
I find it quite shocking how little regard and respect our society, as a whole, gives to the care for the elderly, especially those who are vulnerable. Successive governments over the past decade have chosen to avoid tackling the chronic under-funding of the care sector, despite the obvious demographic pressure which has now arrived. As a result, home care agencies are closing with alarming frequency, with estimates that over 20% of the remaining agencies are only just solvent. And, the 500,000 people living in residential, or nursing, care homes are seeing that provision shrink as well.
The consequence of inaction by governments to tackle the under-funding of social care, has been a shift in the burden of responsibility for care of the vulnerable and chronically unwell to loved ones, who are often ill equipped to cope. And not only that, these carers are effectively volunteers, in many cases having to turn their back on their careers and reliable income, in order to support an ailing parent. The convenient rationale that "most vulnerable people prefer to be cared for at home" does have some merit. But, it has been used by governments to justify placing the onus of responsibility for providing care for loved ones on their family members, whose consequent personal sacrifices often leave them in poverty and with compromised career prospects.
The social care funding system in the UK is broken.  But worse than that, it now relies entirely on the goodwill, dedication, love and skill of family volunteers and low paid carers to hold it together.  This is a travesty of justice.  My business partner, David, and I have now owned a care home for 18 months, and we can tell you with confidence that care work is certainly skilled.  There are not many people who know how to significantly enhance the quality of life of people with cognitive impairment, or learning difficulties.  There are not many who have the fortitude and patience to deal safely with feeding people who can't feed themselves, or deal with the consequences of double incontinence.  And there are not many who would be prepared to be on the receiving end of the contempt, and often violence, dealt out by those who are feeling confused or angry because of their physical or mental ailments.
Strides have been made to rebalance equivalent injustices in related sectors, like the NHS and Education. Nurses will no longer have to pay for their training and teachers' pay has started to improve. David and I have significantly increased the pay of our staff since purchasing our care home because we value the work that they do, and we want their personal lives to be more financially secure. Both local authority and privately funded residents in our home now pay higher fees to help us do this. But these incremental increases of pay and fees are not sufficient to redress the imbalance that exists between the value of the work our carers carry out and the amount of pay our team take home each week.
David and I will keep trying to do more for our team within the tightening margins we are experiencing, a result of the spiralling costs of regulatory compliance and current costs associated with our COVID-19 response. But why has the funding crisis in social care sector been ignored for such a long period of time?  Especially in the face of the growing demands of the Baby Boom generation, who have arrived at the point when they are starting to need social care support? It's not as if their peak demand has come as a surprise.
I suspect it's partly because the political culture has become dominated by grand statements and sweeping gestures on topics which are identified as a "high priority to voters" in focus groups and social media polling.  There appears to be a significant lack of leadership in politics, especially in the UK.  We need more political leaders who are driven by a conviction to create a society and economy that really does work for the many and not the few.  New Zealand seems to have found a Prime Minister like that.
When Boris Johnson stood on the steps of 10 Downing Street on the day he became Prime Minister, one of the few commitments he made on that first day was that he would… sort out social care funding, in the same way he would "Get Brexit Done." Since then, the social care agenda has barely been mentioned by anyone in government, at least not until the coronavirus crisis. Now care workers have been added to the list of Key Workers and the government is encouraging us all to applaud them once a week. That recognition is wonderful, but it's hollow if it ends there.
Will this new emphasis on the important role of care workers in saving the vulnerable from dying en masse during the coronavirus, translate into the much needed cash being pumped into social care?  Regrettably it might, if enough vulnerable people in care homes die and this becomes one of the political hot potatoes that politicians like to be seen fixing. Then perhaps, some change will come.  It's just a shame we're relying on a global pandemic to act as a catalyst for diverting funds to social care, in the absence of real leadership on this matter. But we are not holding our breath.
I'll leave it to you to decide which way the wind will blow. I'm just hopeful the sails of our home will start to fill with the funds needed to pay our staff well enough so that they don't need to take second jobs, or sacrifice time with their families, in order to be able to make ends meet.
Simon Spiller

Co-owner and Registered Provider
The Croft Residential Home, Newton Abbot